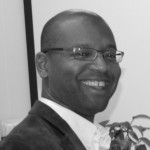 CORRE ROBINSON (President and Chief Executive Officer) has over 10 years of applied research experience in both quantitative and qualitative field methods.
Mr. Robinson's graduate research in the Department of Sociology at North Carolina State University has produced important findings on private sector employment trends using EEO-1 reports. Currently, Mr. Robinson manages projects focusing on STEM, academic improvement, community health, workforce development, and ex-offenders transitioning back into community.
Technical Assistance (TA)
TA Coach with Coffey Consulting, LLC for multiple national grantees for the US Department of Labor Reintegration of Ex-Offender (RExO) programs Generation 5, Female Ex-Offenders (FExO), and Training and Service Learning (TSL) grantees, 2012-2013.
Program Implementation and Outcomes Evaluation
Project Manager for the Golden LEAF Scholars Leadership Program Evaluation, a joint project with the Center for Creative Leadership and Golden LEAF Foundation. 2012-2013.
Project Manager for the evaluation of the North Carolina Division of Juvenile Justice Gang Prevention Pilot Intervention, 2010-2012.
Project Manager for the Anson County Schools District State Improvement Grant (SIG) Evaluation, 2011-2014.
Project Manager for the North Carolina Department of Public Instruction 21st Century Community Learning Centers  statewide program evaluation 2005-2007, 2008-2009.
Project Manager for the Leadership Smart Start evaluation, a Kellogg-funded initiative to build capacity and improve service delivery to families and children ages birth to five, 2007-2010.
Project Manager, US Department of Labor/ Employment and Training Administration's Demand-Side Youth Offender Demonstration Project- Phase II Evaluation, 2005-2008.
Coordination and Management of the In-School Prevention of Obesity and Disease (IsPOD) Evaluation, 2009-12
Ready Schools TA Evaluation, W.K. Kellogg Foundation-funded effort to develop a Ready Schools model for NC (Pre-K to Grade 3), 2009-11
Regional Innovation Grants (RIGs), Futures Game Training and Technical Assistance for the US Department of Labor/ETA, Office of National Response, 2008-09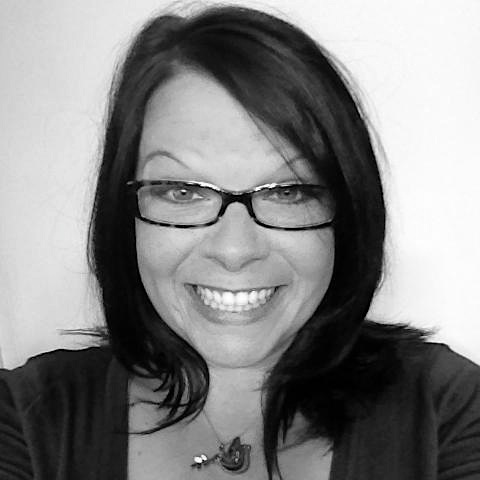 JEN GATHINGS (Senior Research Associate) is a university instructor in criminology and research methods and has published numerous evaluation research briefs for applied research and wider audiences. She is certified by the National Institute of Health in Human Participants Protection Education for Research Teams. Ms. Gathings has conducted evaluation data collection, analysis and reporting for many education initiatives and community health interventions targeting vulnerable populations.
Technical Assistance (TA)
Project Manager and TA provider for the Youth Tobacco Prevention initiative, United Way of Forsyth County, 2015-current
Project Manager for Blueprint, NC organizational assessment TA, 2014
Process and Outcomes Evaluations
Project Manager for the Emerson STARS and Challenger Learning Center evaluations, Ferguson, MO 2015-current
Project Manager for the Georgia Campaign for Adolescent Power and Potential (G-CAPP) Peer Education and Encouragement to Reduce Unintended Pregnancy (PEER UP) and G-CAPP Working to Institutionalize Sex Education (WISE) initiatives.
Senior Research Associate for the Wake County Human Services CAPUS grant men's HIV/AIDS clinic data collection and analysis
Senior Research Associate for the Golden LEAF Foundation Community Assistance Initiative, Scholars Leadership Program, Anson County SIG initiative, Lead DeKalb REACH initiative, and several other evaluations.
DR. JEN ISHER-WITT (Senior Research Associate) has a PhD in social  psychology and more than five years of research experience studying health behavior, community health outcomes, survey design, quantitative statistical expertise, and community leadership. She has also completed the dRWorks (Dismantling Racism) Racial Equity training curriculum focusing on social justice, including the protection of women's health and reproductive rights.
Dr. Isher-Witt is the current project manager for the LEAD DeKalb Racial and Ethnic Approaches to Community Health (REACH) project, a CDC-funded project lead by the DeKalb County Board of Health, GA and project manager of the National Children's Oral Health Foundation ToothFairy 101 Kit data analysis.
All ETR Staff are proficient and up-to-date on data collection and analysis techniques and applications including:

Fieldwork, including evaluation site visits to conduct participant observation, and semi-structured interviews
Database design and liason for client self-reporting via Web and LANs, including both quantitative and qualitative fields
Data handling & statistical analysis using SAS, SPSS, Microsoft Access & Excel, SQL
Database development, coordination, technical assistance and confidential data handling for non-profit organizations and government agencies
Certification in best practices for research involving human subjects, IRB review preparation and approval processes